Mudu Ancient Town Interpreter Star Rating Examination Successfully Completed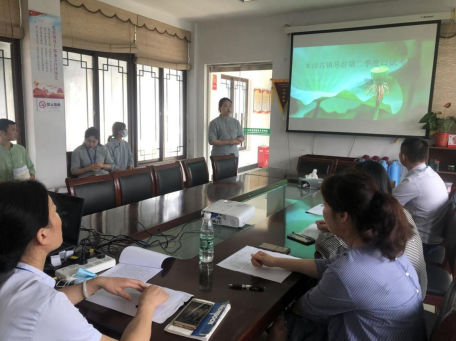 In order to further improve the quality of tourism services in Mudu Ancient Town Scenic Area, to create a learning and working atmosphere than, learn, catch up, help and surpass, and strive for excellence, and to enhance the comprehensive quality of the narrator and the level of the explanation, the morning of September 3, Mudu Ancient Town narrator star rating assessment in the company's conference room.
The assessment, take suzhou city optional attractions explain and on-site knowledge quiz and other forms of assessment, according to the speaker's mastery of the word, work attitude and other comprehensive assessment, in each speaker after the end of the explanation, the assessment team for the speaker on-site performance, on-site comments and guidance, the speaker in the explanation of the various types of problems put forward valuable advice.
Mudu ancient town scenic area will continue to strengthen the lecturer business training and assessment, and constantly strengthen the lecturer team construction, internal quality, external image, for the scenic area to build a higher level of service talent team, for the whole region tourism add bricks and mortar.