Mudu Culture and Tourism Group carries out Chinese floral art training
In order to enhance the quality of tourist services in scenic spots, create a good environment for tourist attractions, and further improve the comprehensive quality and professional skills of the staff, Mudu Culture and Tourism Group carried out Chinese floral training in Mudu Ancient Town - Wuzhong District, Mingde Education Hall, and more than 40 people from each scenic spot of the group participated in the training on May 27th.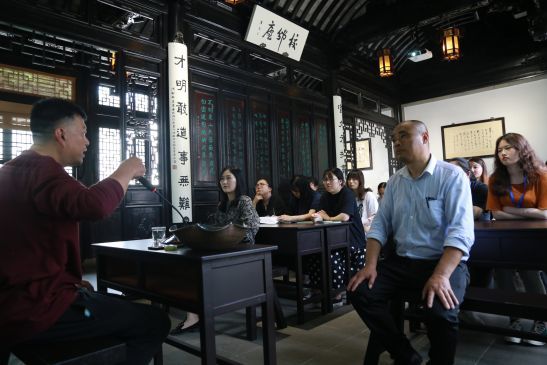 In this training, senior flower arranger Mr. Chen Hao was invited to give a lecture. First of all, Mr. Chen taught the participants the theoretical knowledge of floriculture, so that they understood in detail the categories of floriculture, the difference between eastern and western flower arrangement, the color matching of flowers and trees, and the styling arrangement. Afterwards, the trainees started their creative production in small groups. You are responsible for trimming the branches and leaves, I am responsible for matching the flowers and trees, and he is responsible for the styling design. ...... Every one of them was seriously involved in the process and played with their imagination. Finally, under the guidance of the teacher, 5 groups of vibrant flower arrangement works were finally presented in front of everyone's eyes.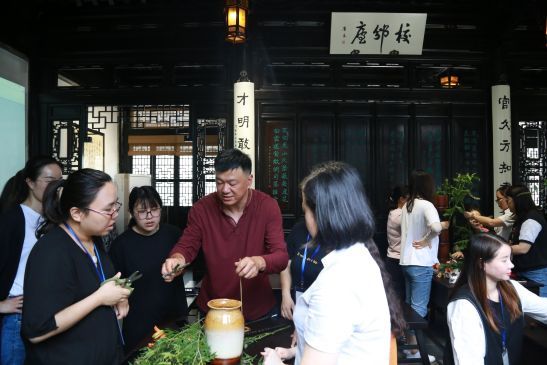 Through this training, the staff in the overflowing fragrance of flowers to feel the charm of the art of flower arrangement, and at the same time to learn the skills of flower arrangement applied to the actual work, the skillful use of flowers and trees decorate the scenic environment, to create a good scenic area atmosphere for the vast number of tourists to provide a better quality of the tourism environment.